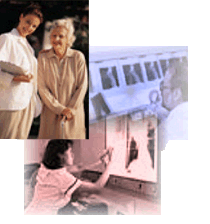 CSRTINC is the organization in Connecticut that represents the Radiologic Technologist Professionals in the state. Our mission is to provide state of the art education, communication, and legislative representation for our society; while creating public awareness of our integrity, professionalism, and humanitarianism. The purposes of the Society is to advance the science of radiologic technology, to assist in establishing and maintaining high standards of education and training, and to elevate the quality of patient care. These purposes shall not be restricted by any consideration of nationality, race, color, sex or creed.
Founded in 1938, the organization has been the instrument for our professionals to share ideas and interests, and network with colleagues, and participate in ongoing educational accreditation.
If your organization would like to sponsor a CSRT lecture event, please use the "Contact Us" link and let us know!